START A 30 DAY FREE TRIAL
Join other organisations using EpiSoft Cancer to improve today's treatments and inform tomorrow's cures.
We have been delivering cutting edge software to healthcare providers since 2005.
Our solutions include cloud based practice management, electronic medical records, infusion drug management and patient engagement portals.
Used by individual practitioners, multi-site clinics, day and tertiary hospitals. EpiSoft provides software solutions to fit your unique requirements.
EpiSoft is Australia's only cloud based stand alone EMR for infusion drug management.
Integration with Medicare, health funds and DVA ensures faster claim payment, letting you spend more time with your patients.
Complex date driven care plans, such as chemotherapy cycles, can be booked in a few clicks with EpiSoft's scheduling module.
Clinical data capture tools for cancer, hepatitis, Cronn's disease, mental health and more give you greater insight into treatment outcomes.

Electronic prescriptions, compounded medication ordering and drug administration charting – all connected seamlessly.
Our cloud based service allows you to log in and manage your patients – anytime, anywhere and from any device.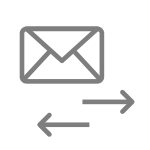 Automated SMS and email appointment reminders reduce the number of no-shows and last minute cancellations.
Australia's leading patient portal, used by over 60 hospitals. Modularised so you can select to use some or all of its features.
eAdmissions portal integrates visually with your existing hospital website, with health and demographic questionnaires based on your pre-admission data capture, so you get only the information you need.
Data flows from the eAdmissions portal directly into your PAS, delivering quantifiable efficiencies to your hospital. We guarantee a return on investment (ROI) within a maximum of three years.
With lookups to SNOMED-CT for allergies and MIMS for medications, patients using eAdmissions have coded over 98% of all allergies and medications.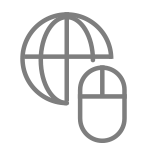 Ease administrative burden
By capturing validated health history and demographic data directly from patients, administrative staff no longer have to spend time transcribing patient data, freeing them up to focus on value added tasks.
Improve the patient experience
Gain feedback from your patients, capture important clinical information such as symptom diaries and provide relevant resources that can be trusted, helping you to deliver a better experience for your patients.
Integrated to our EMR or yours
Each portal seamlessly integrates to your existing website while data flows from the patient portal directly into EpiSoft's EMR or your preferred application delivering quantifiable efficiencies.
Thank you for all your support, work and help with CareZone. You always have the answers! And you are always happy and smiling. Thank you so much.
Their enormous creative input and hard work have made the task of capturing data for this complex study deceptively easy
I LOVE EpiSoft. I'm finding new things it can do every day.
There isn't anything else that can do what EpiSoft does. Believe me, I've used all the other systems.
I have found them to be a cost-effective and highly approachable technology partner. EpiSoft has allowed us to improve our clinical outcomes for clients by providing a single client record that is secure, adaptable to various program and funding types and accessible from any location.
EpiSoft cloud-based software was selected because it enables GPs to monitor and treat Chronic Hepatitis B patients in the community, while still allowing for continued oversight by hepatologists and clinical nurse consultants, as part of a team care arrangement.